Bare Assets Magazine Back Issue - October 1991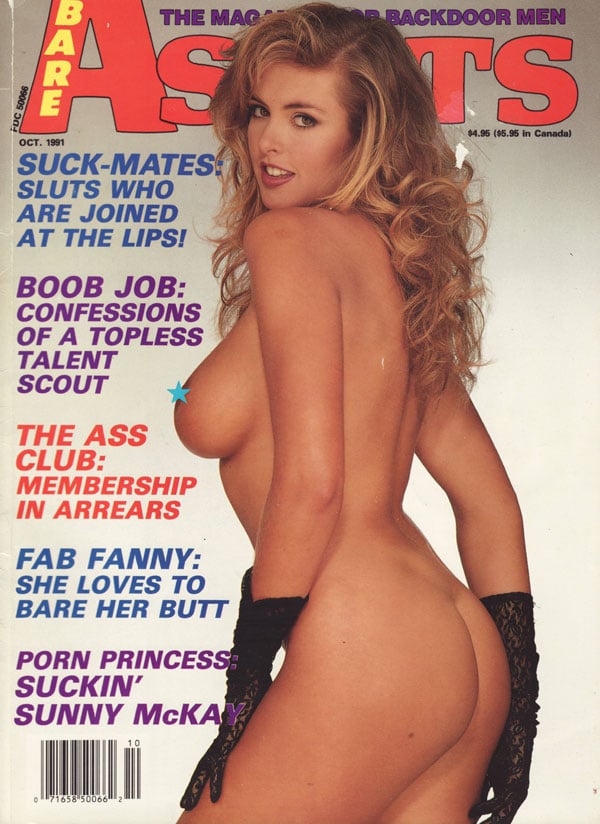 Bare Assets October 1991 Magazine
TABLE OF CONTENTS
6 THE BARE ASSETS "HALL OF FAME"
Award-winning asses from around the globe!
10 AMERICAN TAILS
Topless Talent Scout!
14 WHITE HEAT
Platinum blonde who likes it hot!
20 FICKLE FUCK-MATES
The secret workings of the female mind!
22 THE CHEEK'S IN THE MAIL
Lusty letters from our ass-crazed readers!
25 XXX-TV: VIDEO REVIEWS
"Pleasure Seekers" and "Club Head"
29 DEAR WANDA...
Amorous advice for the filthy-minded!
33 SUCK MATES
Two sexy sluts who are joined at the lips!
40 PORN PRINCESS: Sunny McKay
They call her "Suckin' Sunny"!
44 THE ASS CLUB
Where membership is always in arrears!
48 DIEDRE DOES DIEDRE
What a porn star does when she's alone!
56 BOFFING THE BARBER
Female barber stiffens his pole!
63 FANNY
Loves to have her ass worshipped!
70 TAKE MY WIFE...
The raunchy wives of our depraved readers!
73 WIFE OF THE MONTH: JASMINE
The raunchiest wife of our most depraved reader!
81 CUMMING CLEAN
She's washed it — now you eat it!
88 THINK PINK
Pretty, pink pussy in pretty, pink lace!