Easy Girls Magazine Back Issue - August 1995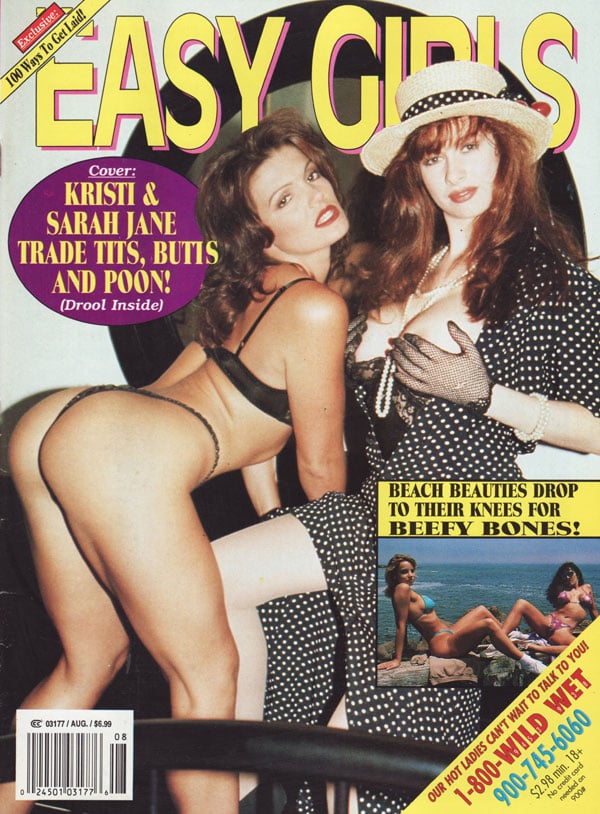 Easy Girls August 1995 Magazine
TABLE OF CONTENTS
4 PERVERSITY IN PARIS
Barbara Doll Fucks Hard!
12 TOTALLY NAKED
The Title Says It All!
18 FAN CLUB DIRECTORY
Be Pen Pals With Stars!
20 TAKING IT TO THE LIMIT, 3
Bionca Bones 'Em All!
24 PAJAMA PARTY X
The Ultimate Lesbo-Orgy!
28 RENEGADES
Chantelle-fontain-porn-star">Rebecca & Felecia Sex Binge!
32 STRAP-ON SCREWING
Tribute To Sex Toy Mayhem!
58 FOREVER YOUNG
Forever Hot. Forever Horny!
44 NEW WAVE HOOKERS 4
Fucking For Fun & Profit!
59 X-RATED BUYERS' GUIDE
Adult Viaeo Vendors!
60 THE SEX EXAM
Do YOU Have What It Takes?
62 "BABEWATCH" WOMEN
Surf, Sand. And...SEX!
78 EXTREME SEX 2: THE DUNGEON
A Walk On The Kinky Side!