Erotica Review Magazine Back Issue - Winter 1988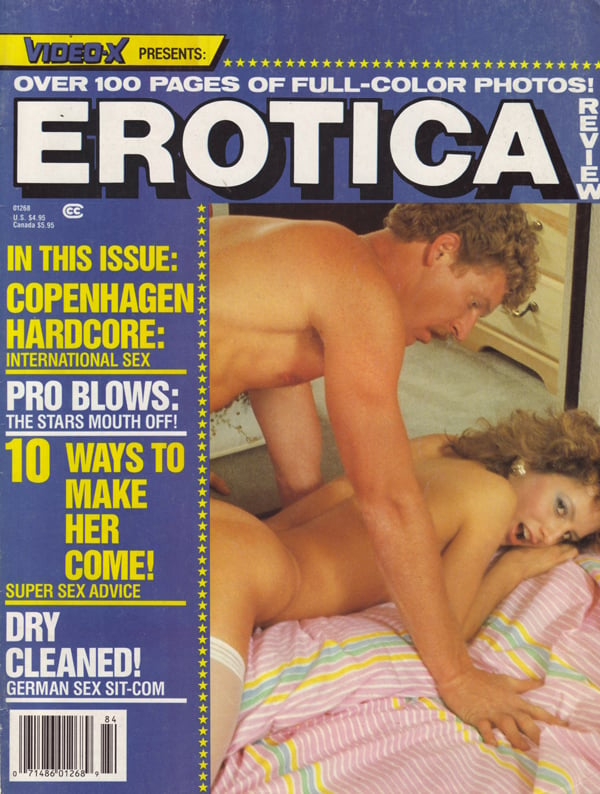 Erotica Review Winter 1988 Magazine
TABLE OF CONTENTS
8 COPENHAGEN CONNECTION:
Hardcore couple profiled in living sensuality!
16 PRO BLOWS!
Oral sex secrets of the porn stars!
22 DRY CLEANED:
Wacky new sex comedy from Germany
28 BUNNY & DON:
They show how to make sex neat but dirty!
34 10 WAYS TO MAKE HER COME AGAIN & AGAIN:
Sex advice
43 SHEENA & MARK:
Balling to lose calories
58 SWEDISH SLUTS IN LUST:
All girl tape from up north!
64 STUCK IN A HARD PLACE:
The Danes like it down and dirty!
70 SNOWED IN!
Sizzling sex show from Switzerland!
76 TRINITY: THE GIRL FROM GIBRALTAR
Spain's new sex star!
82 THE BARON'S MISTRESS:
When the rich get nasty with the peasants!
88 JEANNINE & BUD
Rednecks pork punk chicks, too!